October 1st, 2016 by Cris
I have been fortunate to receive permits from U. S. Fish & Wildlife and California Fish & Wildlife granting permission to take aerial photographs over the South Bay landscape. As part of a periodic cycle of permitting, I submit progress reports on the Hidden Ecologies Project and a summary of photographs taken. The last three years were a period of moderate activity – 40 trips to the South Bay Salt Pond Restoration sites and adjacent areas. Thirty two of these trips involved KAP sessions with the total for the year of ~18,400 aerial images. These activities as well as efforts in dissemination are summarized in the progress report and in my KAP Supplemental CV.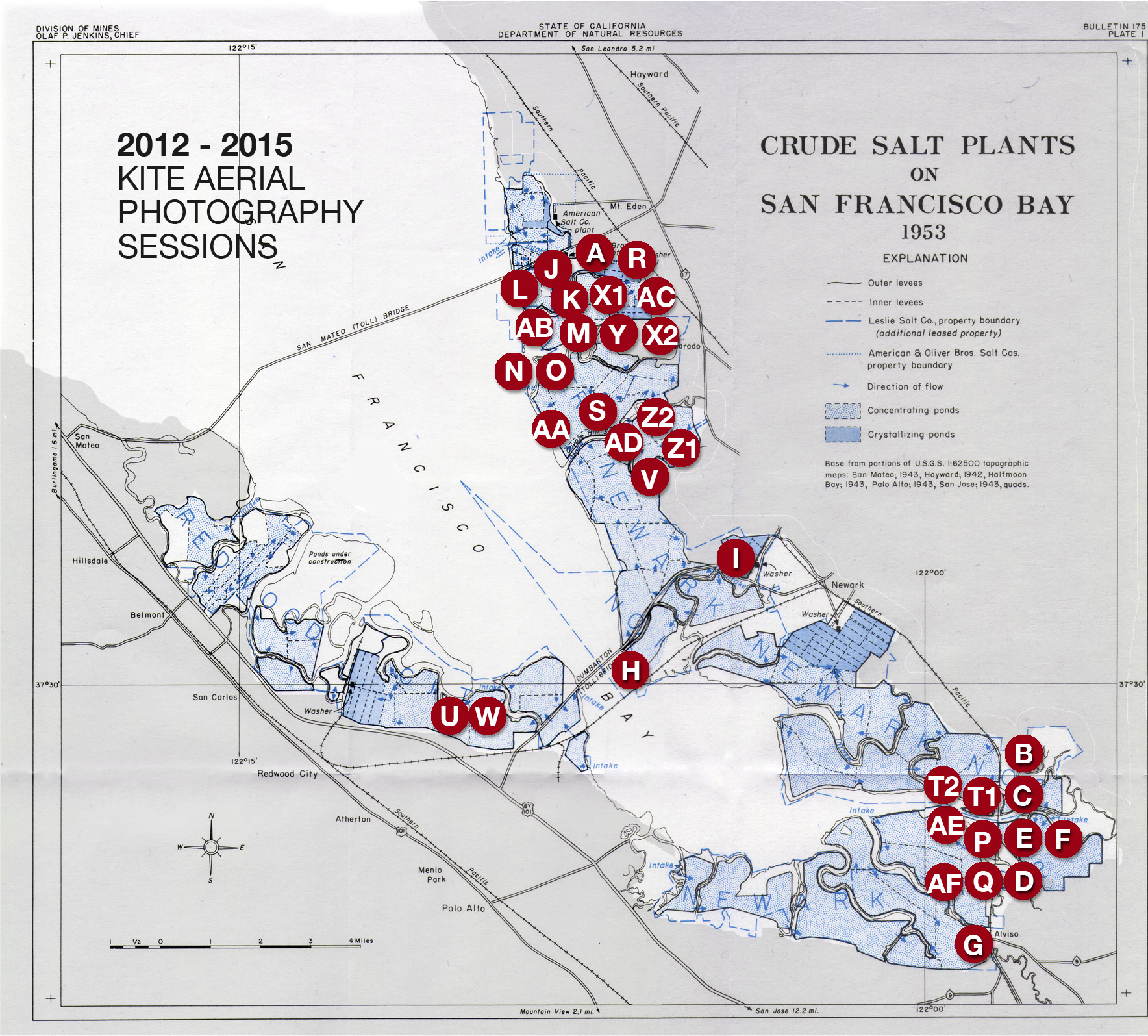 Click on the map to load a page where symbols on the map lead to gallery pages with sample images from each session. The page also includes a table with links to galleries and maps showing the GPS coordinates for photographs in the session.